Tea, Herb & Milk Soaps
Skin Care Products
All Natural Cold-Process Herb & Spice Soaps
for
Acne, Dermatitis, Dry Skin, Eczema, Inflamed Skin,
Itchy Skin, Oily Skin, Psoriasis, Rosacea, Skin Rash, Wrinkles

All-Natural, No Chemicals, No Parabens, No Aluminum,
No Artificial Ingredients, No Artificial Fragrances, NOT animal tested
(VEGAN and NON-Vegan)
10% of ALL Sales is donated to The Salvation Army!



Search Here or Browse Below
You Don't Have To Be VEGAN To Use
Tea, Herb & Milk Soaps VEGAN Skin Care Products
Natural Ingredients, Naturally Better
Though ALL Tea, Herb & Milk Soaps Skin Care Products are cruelty-free, TH&MS also has a number of skin care products, made with the same beneficial ingredients from earth, that are suitable for vegans, with absolutely NO ANIMAL PRODUCTS.
As always, TH&MS Skin Care Products are handmade and hand-mixed from scratch and contain NO artificial ingredients, NO chemicals, NO animal testing, NO nut oils for those who are allergic. NO fragrances are added. Any fragrance is from the actual herbs and/or spices used which are chosen based on their skin benefits. HOWEVER, I have added Raw, Unrefined Shea Butter to my Vegan Soaps and since shea butter is derived from nuts, it should NOT be used by anyone with nut allergies.
Please click any of the links below for TH&MS Skin Care Products for Vegans as well. Thank you!
Vegan-Friendly Cold-Process Soaps
(Click PHOTO for Product Info)

Aloe Vera, DE
& Shea
$7.75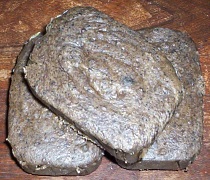 Berber Coffee
w/Oatmeal
$7.75



Caraway, Sea Kelp
Green Tea, Shea
$8.25


Coffee, Lavender
& Shea
$7.75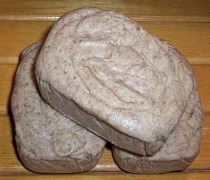 Flaxseed, Green Tea
& Oatmeal Soap
$7.75


Ginger, Green
Tea, Oatmeal
$7.75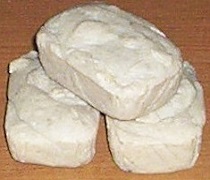 GreenTea
Soap
$6.75


Jewelweed
Aloe Vera
$8.00


Lavender, Mint
Oat, Green Tea
$8.25


Lemongrass, Rosemary,
Green Tea, Oatmeal
Shea Butter
$8.75


Meal, Herb
& Tea Soap
$8.75


Mint, Green
Tea, Shea
$7.75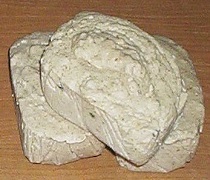 Oatmeal, Green
Tea, Shea
$7.75


The North
Remembers!
$8.75


Turmeric, Green
Tea, Shea
$8.25





PLEASE NOTE: ALL SALES ARE FINAL AS THIS IS A HANDMADE PRODUCT. NO EXCHANGES, NO RETURNS, NO REFUNDS. PLEASE ASK QUESTIONS BEFORE PLACING YOUR ORDER. THANK YOU!




Click This Photo for Handmade Soaps for
Acne, Dermatitis, Dryness, Eczema, Inflammation,
Itchy Skin, Oily Skin, Psoriasis, Rosacea, Rash, Wrinkles
(VEGAN and NON-Vegan)

Click These Photos for ...


Exfoliating Spice &
Herbal Soaps

Face, Body &
Shampoo Soaps

Herb & Beer Soaps
for Face & Body

Vegan
Bath Shop


10% Salvation Army Donation

TH&MS HOME